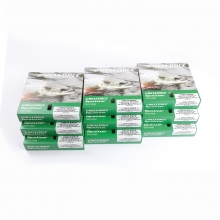 A hugely versatile Sinking Shooting head system covering all sunk line fishing conditions, capable of casting and turning over any tips of any density, GAELFORCE EIT 15ft, EIT 10ft & ESDT 10ft T14 & T17 are best suited to this system.
During the testing phase of these lines, they proved hugely successful in the cold higher waters of Spring and Autumn with effortless efficient casting producing nice results.
The authenticity of the designs for practical everyday use is guaranteed as all GAELFORCE products have been specifically tested in real world situations by experienced anglers.
"Place our experience in your Hands"
Showing 1 to 9 of 9 (1 Pages)